Thank you to all my wonderful clients who have voted for me and given me so many excellent accolades. You are the reason I'm in this business, and you make it all so worthwhile.
The Knot Best of Weddings Hall of Fame winner
The Knot Best of Weddings winner 2019, 2018, 2017, 2016, 2015, 2014, 2013, 2012, 2011
WeddingWire Couple's Choice Award 2019, 2018, 2017, 2016, 2015, 2014, 2013, 2012, 2011, 2010, 2009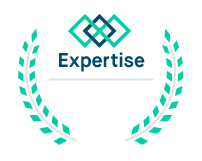 EXPERTISE - Best Wedding Planners (2016: San Diego)
Bridal Insider People's Choice Award Winner: Best San Diego Wedding Coordinator 2011, 2010, 2009, 2008, 2007

www.bridalinsider.com (site no longer maintained)

Each year (up to 2011), Bridal Insider recognized the best wedding vendors in your area through the annual presentation of the People's Choice Awards. The People's Choice Awards are the highest recognition given to a wedding vendor because they are chosen by a vote of the local brides and grooms that have used the services. Bridal Insider considers any of their wedding vendors able to be awarded a People's Choice Award. There are no prerequisites of years in business, experience, annual income or number of weddings served. The awards recognize the best businesses for their overall service and customer satisfaction.